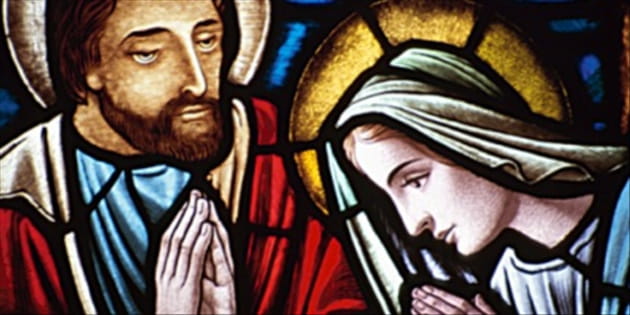 Over the last 30 years or so there has been a great deal of interest in what we call "evangelism," which usually has to do with various programs and committees dedicated to getting more people to come to church. Surely this can be a tremendous blessing when it comes to outreach to those who so desperately need to hear the Gospel.
However, for some reason with all the emphasis on evangelism, the most important place for sharing the good news has been neglected: the Christian home. Martin Luther called each home where Christians live a "kleine kirche," which simply means "a little church." Lutherans often had altars, kneelers, candles, family bibles, and hymnals located in their own home where they gathered together for family devotions.
Martin Luther writes in the Small Catechism that the head of the household should guide the family in daily prayer, "In the morning when you get up, make the sign of the holy cross and say: 'In the name of the Father, and of the Son and of the Holy Spirit.' Then, kneeling or standing, repeat the Creed and the Lord's Prayer…Then go joyfully to work, singing a hymn like the Ten Commandments." Luther suggests similar devotions throughout the day making use of Bible readings and reading sermons or short devotions.
If we want to strengthen our church it is best to start at home where you have the most influence in regards to matters of faith and Christian devotion. Bring yourself to church every Lord's Day. Bring you spouse. Bring your children with you whether they are 8 weeks old, 8 months old, or 8, 18, 28, or 58 years old! We come to meet with the Risen Lord and He invites us to a feast of forgiveness, life, and salvation!
Take your "Praying Congregation" bulletin inserts home as a guide with daily readings for the week. If you do not make use of our Portals or Prayers devotions that is available to you as well. Our homes should sound and look like "little churches," where prayers are heard, hymns are sung, and the Bible is read. In the home we forgive one another, pray for one another, and return to the Divine Service every week for healing from our Risen Lord.
It's true that the whole world needs to hear the Good News of Jesus, but most especially those closest to us – and usually under our own roof.